IEEE International Workshop on Biometrics and Forensics 2022
Papers Online in IEEE Xplore
Papers for the IWBF can be found on the page for the International Workshop on Biometrics and Forensics (IWBF) page.
Gallery is Online
The gallery of photos from the joint conferences is online.
IWBF'22 Best paper Award
goes to
Imen Ben Amor • Jean-François Bonastre
for the paper
BA-LR: Binary-Attribute-based Likelihood Ratio estimation for forensic voice comparison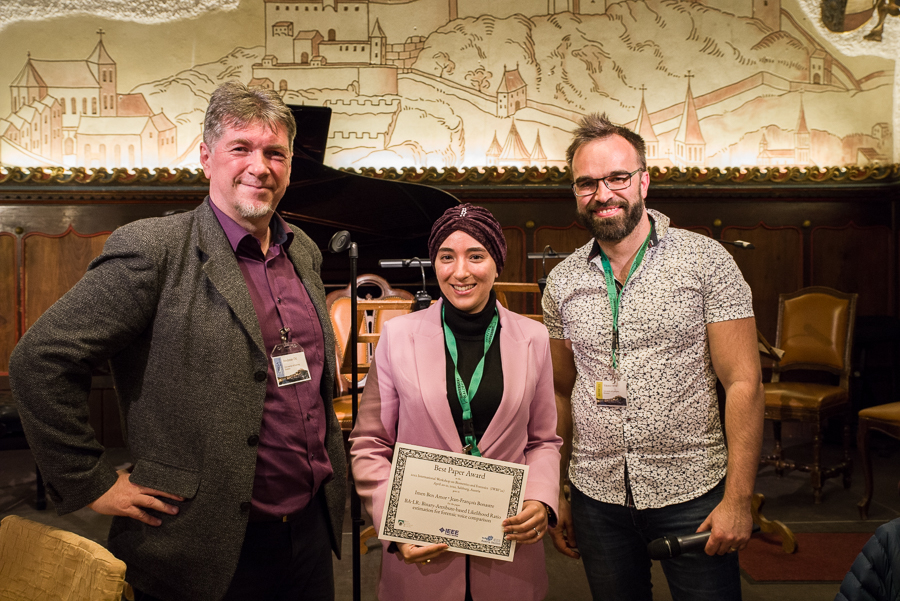 General Information
Date: 20.4 - 21.4 2022
Venue: Salzburg, Austria. The conference will be held as an in-person event.
Please be ware of the offical travel clearance information regarding corona and travel into austria. All details can be found at the following website Entry into Austria and pre-travel clearance.
The 2022 IEEE International Workshop on Biometrics and Forensics (IWBF 2022) is an international forum devoted to facilitating synergies in research and development among the areas of multimedia forensics, forensic biometrics, and forensic science. State-of-the-art research in areas such as biometrics, forensic science, surveillance, and multimedia forensics will be presented. The 10th edition of IWBF will be a meeting place for those concerned with the use of advanced biometric technologies in forensic applications, attracting participants from industry, research, academia, and end-users.
Topics of interest include, but are not limited to:
Biometrics
Attacks to biometric recognition systems
Multimodal biometrics
Soft biometrics
Mobile biometrics
Biometric analysis of crime scenes
Forensic Science
Multimedia forensics
Integrity verification
Anonymization & Data Privacy
Data de-identification
Surveillance
Ethical and societal implications
Information Theoretic Security
Adversarial Signal Processing
Case studies on the aforementioned topics
Accepted papers will be submitted for inclusion into IEEE Xplore subject to meeting IEEE Xplore's scope and quality requirements.
The IWBF'22 is organised in parallel with the 11th International Conference on Image Processing Theory, Tools and Applications (IPTA 2022) at the same location during the same time to provide the possibility to exploit synergies betweeen the two events (see the IPTA 2022).